San Antonio Solid Wood Handmade Mennonite Bedroom, Lloyd's Furniture Bradford and our new store in Schomberg Ontario.
Delivering handcrafted Mennonite furniture to Ontario homes since 1984!
San Antonio Bedroom

San Antonio Bedroom

N-SA10 ~1/Drawer Open Night Stand 26-1/2"Wx29"Hx19-1/4"D

N-SA28L ~8/Drawer Double Long Dresser 74-3/8"Wx39-1/2"Hx19-1/4"D

N-SA9 ~Landscape Mirror 58"Wx34-1/2"Hx5-1/2"D

N-SA55 ~4/Drawer 2/Door 2/Pc Armoire With 2/Adjustable Shelves 43"Wx77"Hx27-3/4"D

N-SA-Q ~Queen Bed With High Footboard 72-1/2"Wx58"Hx85-1/4"L
LIFE TIME WARRANTY!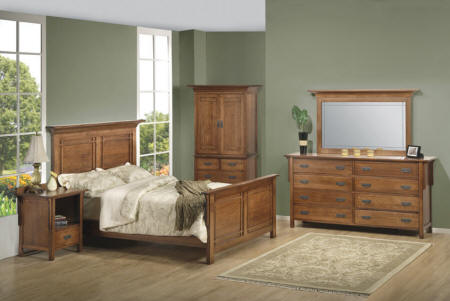 FREE Delivery! Free Set up!
With 75 KM



Click For Directions Bradford Location
Lloyd's Mennonite Furniture Ltd.
9 Holland St. E. Bradford Ontario
905-775-8031

Click For Directions Schomberg Location
1 Proctor Road, Schomberg
Hwy. 9 & Hwy. 27 SE corner
905-939-2899