42 inch Maple harvest table and 4 + 2 Lily chairs, Lloyd's Furniture Bradford and our new store in Schomberg Ontario.
Delivering handcrafted Mennonite furniture to Ontario homes since 1984!
Maple Harvest Table
42 inch x 60 inch Maple Harvest table with 4 + 2 Lily chairs with upholstered seats.
LIFE TIME WARRANTY!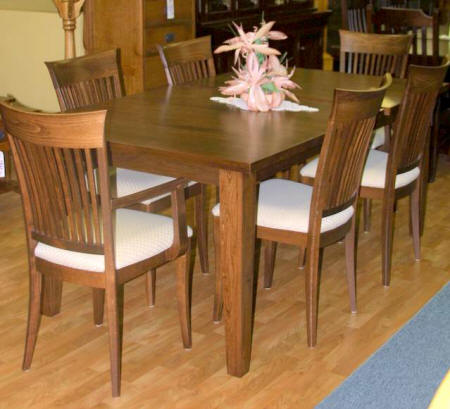 FREE Delivery! Free Set up!
With 75 KM



Click For Directions Bradford Location
Lloyd's Mennonite Furniture Ltd.
9 Holland St. E. Bradford Ontario
905-775-8031

Click For Directions Schomberg Location
1 Proctor Road, Schomberg
Hwy. 9 & Hwy. 27 SE corner
905-939-2899