Mennonite handcrafted, hand made, rough sawn pine island, Lloyd's Mennonite Furniture Bradford Ontario.
Delivering handcrafted Mennonite furniture to Ontario homes since 1984!
Mennonite rough sawn pine island
Rough sawn pine island, available in two size 38 x 48 and 38 x 60, available in variety of stains. Chairs shown are available optional.
LIFE TIME WARRANTY!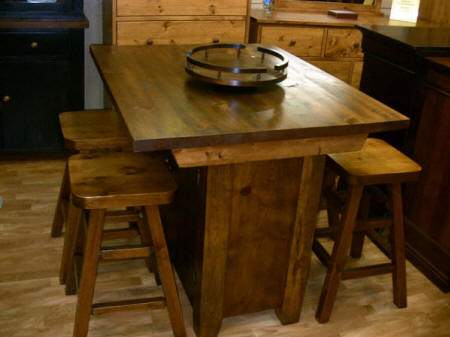 FREE Delivery! Free Set up!
With 75 KM



Click For Directions Bradford Location
Lloyd's Mennonite Furniture Ltd.
9 Holland St. E. Bradford Ontario
905-775-8031

Click For Directions Schomberg Location
1 Proctor Road, Schomberg
Hwy. 9 & Hwy. 27 SE corner
905-939-2899