Mennonite handcrafted solid wood Wormy Maple table, Lloyd's Mennonite Furniture Bradford Ontario.
Delivering handcrafted Mennonite furniture to Ontario homes since 1984!
Mennonite handmade wormy maple table and chairs.
42 x 72 with 2, 12 inch end extensions, wormy maple, bevelled edge table, shown in contour mission chairs other stains, and woods.
LIFE TIME WARRANTY!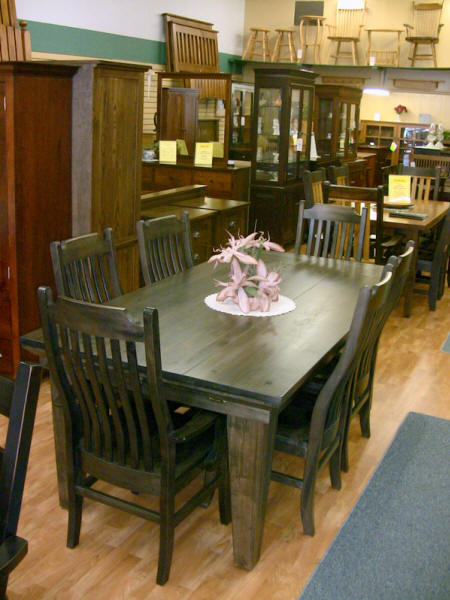 FREE Delivery! Free Set up!
With 75 KM



Click For Directions Bradford Location
Lloyd's Mennonite Furniture Ltd.
9 Holland St. E. Bradford Ontario
905-775-8031

Click For Directions Schomberg Location
1 Proctor Road, Schomberg
Hwy. 9 & Hwy. 27 SE corner
905-939-2899