Hand built custom made Wormy Maple kitchen island, Lloyd's Mennonite Furniture Bradford Ontario.
Delivering handcrafted Mennonite furniture to Ontario homes since 1984!
Wormy Maple kitchen island

This Wormy Maple kitchen island, permits access from all sides, adds extra work space as well as decoration to your kitchen.

Incorporate this beautiful kitchen island into your new or existing home it is practical and convenient. This Wormy Maple islands adds a sense of style along with more kitchen storage area and counter space.
36 x 54, and available in a number of stains.
LIFE TIME WARRANTY!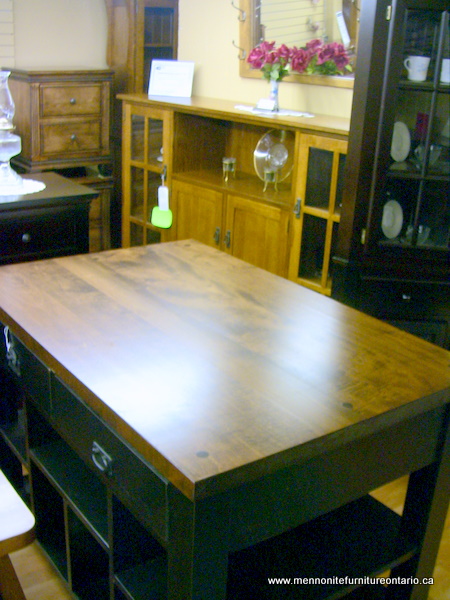 FREE Delivery! Free Set up!
With 75 KM



Click For Directions Bradford Location
Lloyd's Mennonite Furniture Ltd.
9 Holland St. E. Bradford Ontario
905-775-8031

Click For Directions Schomberg Location
1 Proctor Road, Schomberg
Hwy. 9 & Hwy. 27 SE corner
905-939-2899